List member sites
The Mary Tyler Moore Show Online
Andrew Szym's TMTMS site, one of the most comprehensive out there
The Mary Tyler Moore Show Page
The newly established TMTMS page from list member Andy B., with merchandise, links, news and a great home page pic of Mary herself
Valerie Harper: the Official Site
A fantastic and newly launched (November 1999) site. Great images, bios, and a guestbook. Valerie Harper was closely involved in this web site's development, so it's almost a sure thing she's taking a strong interest in her online fans
Planet Mary
MaryLiz's fantastic new site on Mary Tyler Moore, updated (almost) weekly with photos, a straw poll, sound files, and news of tapes and appearances from MTM
TV Person's The Mary Tyler Moore Show Web Site
Another site, this time authored by long-time MTM fan Kristen
Mary Central
A new site on MTM, opened March 1999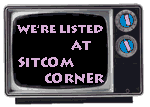 Sitcom Corner
Sitcoms galore! This is a fabulous resource for sitcoms old and new, including details on links, mailing lists, theme songs, and episode guides. Nice color scheme, too ...
WJM News: The MTM Show
This is a brilliant site that cannot be missed
The Mary Tyler Moore Homepage
Regular updates on MTM happenings, photo vault, quotes, schedules, and heaps of other useful info


Rhoda's Rho-Rho-Rhoda Homepage
Carrie's Bewitched/Liz Page
Everything you need to know about the classic 1960s sitcom Bewitched
Eleni's Homepage
With classic TV section coming soon!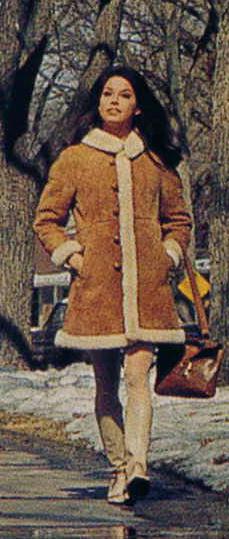 Interesting non-member links
Minneapolis Skyscrapers
Some of the best shots we have ever seen from the city of Minneapolis, Minnesota
FidoNYC
A site created by Mary Tyler Moore and Bernadette Peters to put homeless pets with potential adopters
All Under Heaven
Official website
About.com Guides to TV Comedy: Mary Tyler Moore
Read about this and other MTM sites, not to mention guides to other television comedies
The Mary Tyler Moore Show Fall Preview
You thought you had seen every opening title variation or every minute of the show? Glimpse at this preview for CBS—you'll see a different office for Lou Grant, a slightly different theme tune arrangement and lyric, and some extra dialogue in the famous interview scene in this clip provided by the folks at TV Party. RealVideo required.
The Unofficial Staff Lounge of WJM-TV, Minneapolis
A new (June 1999) fan site for The Mary Tyler Moore Show. Episode guide, cast list, theme song lyrics, message board
Twin Cities' Virtual Tour
For the more ambitious, take Chris Luhman's stunning virtual tour of the Twin Cities, with the latest photos. It's so well done, you may even wind up being an expert guide ...
Transparency on Mary Tyler Moore
A commentary on The Mary Tyler Moore Show and its reflection of 1970s American culture
Celebsite on Mary Tyler Moore
Brief biographical details and more MTM links
Nicollet Mall
A useful introduction to Minneapolis' 12-block shopping mall, where Mary tossed her hat in the air at the end of the opening credits. Built in 1967, so it was one of the newest malls in the city when the credits were first filmed
The World of TV Toys
TV collectibles and memorabilia galore from Greg Davis and Bill Morgan, the authors of Collector's Guide to TV Memorabilia, 1960s & 1970s
Mary Richards' Apartment Plans
A floorplan for Mary Richard's first Minneapolis residence at 119 North Weatherly, Apartment D, as drawn by self-confessed TV addict, Mark Bennett
Arthur Frommer's Guide: Sights in Minneapolis-St Paul
An introduction on what to do in the Twin Cities, from the Metrodome to shopping
Nick at Nite
Does this need an intro to classic TV fans?