Special issue of Journal of Brand Management sees strong Medinge Group participation
Stockholm, July 6 (JY&A Media) The special issue of The Journal of Brand Management, on 'Conscientious Brands', has the participation of three senior members and one life member of the Medinge Group, the Swedish-based, high-level branding think-tank.
Both Medinge Group director Nicholas Ind and life member Ian Ryder have edited the well respected academic journal. The special edition features contributions from director Jack Yan and long-serving member Ava Hakim.
All papers appearing in the issue have been double-blind peer-reviewed by the editorial board of the Journal, consisting of some of the world's leading marketing and branding experts.
The special edition is expected to be released in September.
Images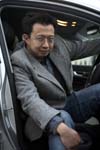 Jack Yan with 2007 Audi Allroad Quattro 4·2 (2007)
www.jackyan.com
JPEG, 3,777 kbyte (download)
Photographer credit: Douglas Rimington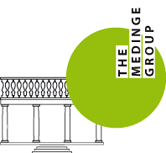 The Medinge Group logo
EPS, 519 kbyte
More images at jya.net/press/photo.htm.
About the Medinge Group
Founded in 2002, the Medinge Group first published a brand manifesto of eight statements encapsulating a vision of healthy brands for the future. In 2003, the group authored a collection of essays entitled Beyond Branding, which explored the ways in which brands could add value within alternative business and social models. In 2004, the group established the annual Brands with a Conscience list to recognize organizations who epitomize humanistic behaviour; in 2006, Medinge added a special category of recognition named in honour of its late colleague Colin Morley, which acknowledges excellence by an NGO, in keeping with Colin's humanistic vision. The Medinge Group maintains an online, automated speakers' and experts' bureau accessible through its website, medinge.org. In 2007 Medinge launched an online resource, The Journal of the Medinge Group, a digital anthology of papers and articles written by Medinge members.
Contacts
Jack Yan
CEO, Jack Yan & Associates
Director, the Medinge Group
T 64 4 387-3213
F 64 4 387-3213
E jack.yan

@

jyanet.com
Stanley Moss
CEO, the Medinge Group
T 1 562 219-2111
E diganzi

@

gmail.com
Johnnie Moore
T 44 20 7354-5576
E johnnie
@
johnniemoore.com
###