[an error occurred while processing this directive]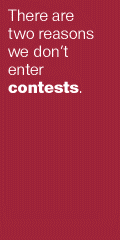 JY&A Consulting
https://jya.co
Redefining Mercury
Mercury is going through a serious rebranding and next month, we'll learn just how serious the division was. While we weren't involved, we have a few thoughts that we're freely volunteering
Jack Yan
Jack Yan is founder and CEO of Jack Yan & Associates and president of JY&A Consulting. This paper was authored with JY&A Consulting staff.
FOR most of my lifetime, Mercurys have been rebadged Fords. There have been exceptions over the years as Ford Motor tried to forge a new direction for the division, although it has never really forged a new identity per se, until last month.
Car buffs could tell you how the Mercury Zephyr was a pricier Ford Fairmont with quad headlamps. I still remember 'The shape you want to be in' as Mercury pushed a sporting edge with the LN7, Capri and Cougar XR-7 in the 1980s. To help boost Lincoln–Mercury sales, Ford introduced a new brand, Merkur, importing Sierras and Scorpios from its Köln works. (At one point, Brazilian Sierra imports were considered.) But Merkur didn't really follow the rules have in branding. Unlike Acura, the brand soon disappeared.
There were signs of a renaissance when the sign of the cat began reappearing a few years ago. Mercury reintroduced the Cougar as a Mondeo-based coupé to fight the likes of the Toyota Celica. But it was recently announced that along with the Lincoln Continental—a nameplate that has been with us since before World War II—the Cougar would disappear.
Mercury was back to where it was—no, worse than where it was: pricier Fords with probably its smallest product range, ever.
It might seem that the division would go the way of Plymouth but last month Ford announced that Darrell Behmer would be the division's first bespoke design chief. Additionally, there would be an identity programme, to be knocked out by brand guru Janet Klug (vice-president, global marketing), Elena Ford (brand manager) and Ann Belec (general marketing manager, Lincoln–Mercury), plus a cross-functional team. We hope the dealers will have a say.
Klug told Automotive News that Mercury was important for volume terms with core products such as Grand Marquis, Mountaineer and Sable. There is also the Grand Marquis-based Marauder on the way for the 2003 model year.
At the moment, Mercury sits uncomfortably in the Premier Automotive Group, which includes Ford's European brands Volvo, Land Rover, Aston Martin and Jaguar. Arguably it can't easily decide whether it's mass-market or specialty, much like Mazda. Klug theorized that it could be a premium brand like Volkswagen. There's also an underlying impression there that an American brand isn't good enough for PAG unless it's top of the tree like Lincoln. We think it'll be in PAG, but we don't think it needs to.
Of course, CAP can't replace the think-tank that Klug had assembled, nor can we address something as grand as an identity programme in one short editorial. However, we do know that when Mercury has talked branding before, the results have fallen short. It lent weight to false impression that branding is about slapping on a new coat of paint to fool the consumer. Instead, it goes far deeper.
Mercury needs a cultural shift, which has already begun. Ford knows that the products not only need to look different, but that the division needs to be different in processes and culture. It can lead up to the same quality and safety programmes like Pascar, but every contact Mercury has with its audience, and that includes its internal team, must reflect a new attitude. Just what that attitude is will be kept close to Klug and her team.
It's going to be an effort to distil the essence of Mercury when for a generation—certainly since the days of the original Cougar and the sign of the cat used by Kenyon & Eckhardt—it has lacked it. It has been a slave to Ford platforms and models. However, Klug, who oversaw the US marketing launch of the Focus and led the 'No Boundaries' campaign for Ford's SUVs, seems particularly qualified for the task.
Assuming that internally, Mercury begins the path to get to "the shape it wants to be in", there is potential for some exciting new products.
Over the last 10 years, we've had a few thoughts for the division, given the brands in America today. And Mercury has to be globally aware, thanks to the in-roads the imports have made.
We found ourselves considering a Volkswagen approach for Mercury in the early 1990s. Ford had access to the Mazda range, and the 1986 Tracer was an early example of taking the Mazda 323 and the body designed for the 1985 Asia–Pacific Ford Laser, building them in Mexico. It helped distinguish the Tracer from the 323 and, more importantly, the US Ford Escort. While that's not a branded solution, it could have been a simple starting-point for evolution that could have seen the 1996 Protégé-based Laser join the ranks. That five-door model was particularly well designed and Italianate, looking like a scaled-down Ghia Saguaro, one of Ford's more acclaimed show cars.
Mercury could well repeated it with the 626 by borrowing the Ford Telstar, or even one of the most beautiful Japanese cars ever made, the Eunos 500, leading neatly on to the Sable. Had the Tracer been built as a premium model rather than a budget one, we saw the brand being an American Lancia: luxurious but with mass-market appeal.
The analogy of "American Lancia" still isn't too bad. Lancia is made up of premium sedans—remember that Europeans haven't gone as SUV-crazy as Americans—based on Fiat platforms. The brand has built its latest offerings around its strongest period, with models such as the Thesis evoking an art-déco feel to their design.
There are enough permutations of Ford products to fit happily into such a brand. We considered the Ford Mondeo Metrostar, essentially the European Mondeo with a formal grille. A quality product like that could fit just below the larger Sable coming in a few years. Or, it could be given a Mountaineer-style facelift. In any case, it would be something that Ford's North American operation doesn't have. It would set Mercury apart. And it would give Ford's US brands something to fight the ever-popular Volkswagen Passat and BMW 3-series with. Imported from Germany, it would be a quality response to very qualified competition: Mercury's answer to the luxury brands. Metrostar would be to Mercury what the Mk I Granada was to Ford of Europe.
In fact, the Mystique could have been that perfect 3-series rival, had it been marketed properly and had it been distinguishable from the Contour. Quality was not job one with it, either: I had sampled both the European and American models and there was something lacking with the latter.
Lancia had the HPE, in some ways a response to the successful Ford Capri. Why not take the Focus and give it the Capri treatment for the Mercury division as a speciality coupé with a practical edge? The front windshield and most of the structural points of the Focus could be carried over. Put in V6s: Capri to Focus as Mountaineer to Explorer. Ford of Europe could sell it across the Atlantic: a 15-month, $300 million investment that could be recouped, even as a niche product, because it faces very little competition apart from the 2005 Golf GTI.
What about pairing the Australian rear-wheel-drive EA sedans with Mercury? The next Ford Falcon and Fairmont might not have the length that Americans demand but the interior room and width are Grand Marquis-beating. They are refined and certainly more advanced than Mercury's current flagship, even if they are essentially very rugged cars, built on a 1970s separate chassis harking back to the days of Lee Iacocca and Hal Sperlich.
With its culture sorted, Mercury could have a range of cars that are distinctive to America, based on very little outlay, thanks to Ford making use of its global intranet, cheaply and rapidly bringing products to market.
The roots of a strong brand are there. Mercury could make a great asset from a "premium mass appeal" positioning. Better yet, Mercury should be the premium American answer to the imports. Nothing else in America can jump to that position as rapidly. Buick is too busy being American (fair enough); Chrysler is adjusting from being premium to being everyday (thanks to the absorption of Plymouth products); Lincoln is 'American luxury' and should stay that way.


| | |
| --- | --- |
| Mercury Capri | V6 rival to Volkswagen Golf. To keep premium position, do not add in four-or five-door models. Sell it in other markets as the Ford Capri. The larger engine is important, given Mercury's original positioning in 1939 with V8s—something carried through today with the Mountaineer |
| Mercury Mystique/Metrostar | Rival to Volkswagen Passat, Mercedes-Benz C, BMW 3-series, in a sector generally untouched by Ford and GM; only Chrysler's disappointing Sebring and Stratus are of a similar size |
| Mercury Marquis | Forget the DE platform: rear-wheel-drive sedan based on Australian Ford E-sector models (Falcon, Fairmont), taking on Buick Le Sabre, Chrysler's 300M replacement, Pontiac Bonneville; possibly it could do battle with the BMW 5-series and Mercedes E, but making the point with cubic inches and horsepower. Remember, the Aussies also have a five-metre-long wagon and America hasn't seen a new one of these since the last Chevrolet Caprice. Take that, BMW 5-series Touring and Mercedes E-class T-Model! |
| Mercury Grand Marquis | Keeping law enforcement happy: retain this model but change its sheetmetal to separate it from the Ford Crown Victoria, or adopt stretched EAs |
| Mercury Mountaineer | Since SUV buyers do not (yet) distinguish models as much as automobile buyers (give it another four years), keep this model parallel to Explorer |
| Mercury Villager | Replace Nissan-based model by introducing US-end development programme with future Galaxy in Europe, or consider Mazda as partner |
Will it work? We're only speculating our dream scenario developed over a decade, without any insight into the way Lincoln–Mercury is run. Mercury has had to come up with a proper identity with its advocates and cross-functional teams in two months. It'll have to sell it to senior executives internally before the announcement and give dealers a preview—that alone is going to be one tough call because frankly, we don't think it's enough time. (Even if Mercury were a regional player in the tri-state area, we feel that two months is going to be an uphill battle for a proper identity programme and rebranding.)
Then there'll be a multi-million-dollar rollout, possibly reintroducing the Roman god symbol and taking us back to the 1940s and 1950s—but how much will it mean to a 2000s audience? Ford's the one doing retro (the daft Living Legends programme), so by right Mercury should try to signal to us, since it won't have as ageing a US line-up as the blue oval by 2005 if we had our way, that it's thrusting toward the future, calming dealers.
It'll be interesting to see whether there are any parallels in Mercury's March announcement. Watch this space. •
Printer-friendly version
[an error occurred while processing this directive]