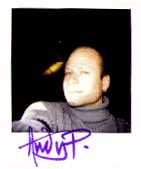 S I T T I N G I N antirom, the noisiest studio I have ever worked in, I stop to survey the scene before me. Ethernet cables dangle from the roof like umbilical cords to our machines. Various computers and people pump out noise, engaging in multiple conversations whilst working on some new sound engine. Several combatants are hacking each other to death in a networked game and a rather bemused client is sitting on the sofa having a meeting about a website. The same questions always come to mind: how did this all happen and where is it going?
antirom began as an arts collective of nine people in 1994. Working as freelancers after college we found ourselves being asked to create work which we felt lacked an understanding of interactivity. In frustration, we started experimenting with interactive ideas, and exploring what the language of interactivity might be and how it might be constructed. Most of these of these ideas were pointless, serving no real purpose other than to entertain and engage.
We decided to gather these interactive sketches together and launched our CD-ROM called antirom in February 1995 in the Camerwork Gallery in London with the help of grant from the Arts Council. To our relief people found it as new, exciting and interesting as us.
We took the name 'antirom' as our group name (our original name is far too embarrassing to remind anyone about) and, in response to mounting offers of commercial work and a growing dissatisfaction with our day jobs, we formed a limited company.
From the beginning the plan was always to combine commercial work with personal projects. Often we have an idea that can only be realized with commercial resources, and at other times we have ideas that are too risky for a client to speculate on. The two processes feed into each other, ideas and techniques migrating from one sphere to another.
As one of the founding members of antirom it has been interesting (and occasionally traumatic) to be part of this history. Interviewing each member of antirom has been a refreshing process, not only from spending the time to talk about what and who we are, but remembering that antirom is something different to each one of us. Here are the thoughts (in no particular order) from a few of the inmates of antirom's space.
continued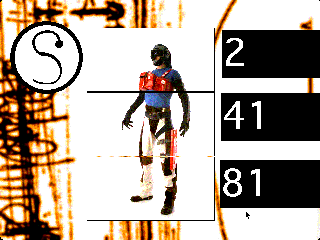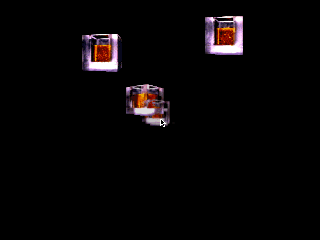 Above Screen shots of antirom work: from their original 1995 CD-ROM, and in Creative Review